20 Jul
by สุลัคณา ประติโก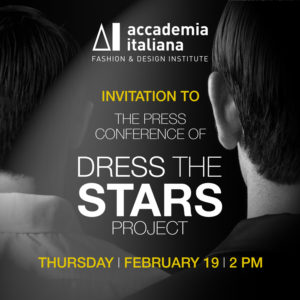 Accademia Italiana (Thailand) cordially invites you to the press conference and launch event of the project "Dress the Stars" in which ten sartorial celebrities, each renowned for their exemplary sense of style to model AI students' unique creations.
The event will be held at Accademia Italiana (Thailand) on 19 February 2015 from 2:00 pm to 3.00 pm. You can find the map here.
This is an invitation-only event and attendees must register in advance.